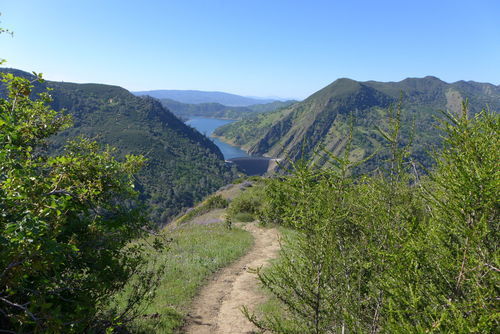 Davis is close to the Pacific Ocean, the Sierra range, wildlife-rich delta, local vineyards and hiking trails. Taking a day to adventure on a beautiful hike can be easily attainable with a little planning. First Street Real Estate recommends a few destinations to enjoy hiking trails and connect with the outdoors.
A close hiking trail that is ideal during the cooler months is at Stebbins Cold Canyon Reserve. The route is called the Homestead-Blue Ridge Trail. This 5.1 mile lightly trafficked loop trail is located in Winters, CA.
The UC Davis Arboretum Trail is a 3.6 mile loop and is home to sustainable botanical gardens, water features and some wildlife. There are several areas to set up a picnic too.
If you have the desire to head up to Desolation Wilderness around Echo Summit and the Crystal Basin you have a number of places to adventure. The Horsetail Falls hike is a nice path with spectacular views. This hike starts at Twin Bridges Pyramid Creek. Another hike that is on the easier level is along the shores of Echo Lakes and you can extend your hike to Tamarack Lake if you would like.
For additional day hikes around the Echo Summit you can visit:
http://www.discoverechosummit.com/activities/day_hiking.html
Remember to bring water on your adventures. Happy trails!