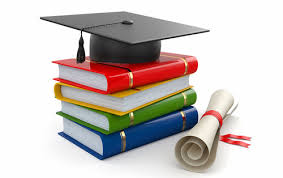 The charm and appeal of living in Davis, CA is more than meets the eye. Besides the bike and walking trails, parks/acres of gardens, quaint downtown dining and shopping, as well as a variety of neighborhoods to choose from for housing, you also have top rated schools.
Davis Joint Unified School District (DJUSD) has a long tradition of educational excellence and prides itself on being innovative and student-centered. There are 16 school sites and campuses throughout the city. According to patch.com, a local news and information platform, Davis Senior High School is rated #43 in the top 100 of California's Best Public High Schools for 2019. Also, collegesimply.com, which provides admission and data to help simplify your college search, rated Emerson Junior High #51 and Holmes Junior High #53 out of 1,367 Jr. Highs.
Schooling and education can be a priority for helping choose a place to live in the home buying process. The high ranked schools in Davis certainly attract interest near and far for folks looking to move to Northern California.