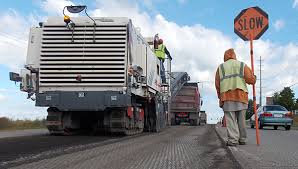 Great news! The city of Davis is starting their annual street maintenance. All types of improvements will happen including; bike path reconstruction, curb ramp replacement, sidewalk and gutter repairs, crack sealing and repaving streets.
The areas that are going to be repaved include:
Community Park Bike Path from the south side of the bike overcrossing to Community Pool
East Covell Blvd. from Birch Lane to Alhambra Drive
L Street from Second Street to Fifth Street
West Eighth Street from Anderson Road to A Street
East Eighth Street from J Street to L Street
Lillard Drive from Farragut Circle to 2761 Lillard Drive
Lake Blvd. from Arlington Blvd. to West Covell Blvd.
To be more eco-friendly, the city is using a new technology that is re-using materials to create the new pavement. Which reduces our carbon footprint and many more benefits:
650 heavy truck loads of asphalt concrete will be kept off the Davis streets
250 tons of greenhouse gases and 4,500 lbs. of particulate matter will be reduced
Approximately 12,400 tires will be diverted from the landfill
Upon completion, the roads will have a smooth and quiet surface