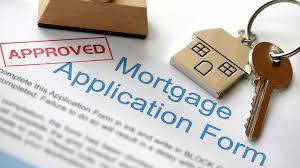 There are always more buyers that are looking for homes than there are homes for sale. This has led to a competitive marketplace where buyers often need to stand out. One way to show that you are serious about buying is to get pre-qualified or pre-approved for a mortgage before starting your search. Even if you are not in a competitive market, understanding your budget will make the search a bit easier. You have to fill out an application provided by your lender and give them information about your credit, debt, work history, down payment and residential history. By giving your lender this information, it helps them evaluate your 4 C's to determine how much you can borrow:
Capacity: your current and future ability to make payments
Capital or cash reserves: the money, savings and investments you have that can be sold quickly for cash
Collateral: the home, or type of home that you would like to purchase
Credit: your history of paying bills and other debts on time

After you know how much you can afford, you can begin looking for your new home with greater confidence.