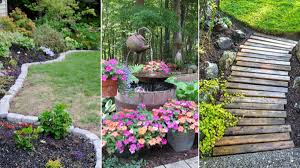 For a beautiful home on the outside, landscaping makes all the difference! Whether your yard needs new plantings or a complete remodel, here are seven landscaping design tips.
1. Make a list of needs and wants.
2. Study the sun and wind patterns.
3. Live with it for a while.
4. Start small.
5. Work around a focal point.
6. Focus on scale and spacing.
7. Be open to change.