First Street Real Estate is pleased to be hosting an art showing and reception for, "Recent Paintings", mixed media abstract artwork by Jamie Madison on Friday, May 11th for the 2nd Friday Art About. We would be delighted if you could join us that evening from 6:00PM to 8:30PM. The art showing and reception will be held in our office located at 423 First Street, Downtown Davis.
Jamie Madison's Biography:
Davis was a remote and vibrant art community as I was growing up, and the background images and sounds of my childhood were often about art. I took classes in a small, low slung industrial space on L Street, which was the first site of the Davis Art Center. So, when I headed to UCD as a not-very-serious student, art seemed like the natural and "easiest" subject for me. Little did I know! Still, the insights and wisdoms gleaned from Wayne Thiebaud, Roland Peterson and other amazing professors have stayed with me. I only have one piece of art from my days at UCD: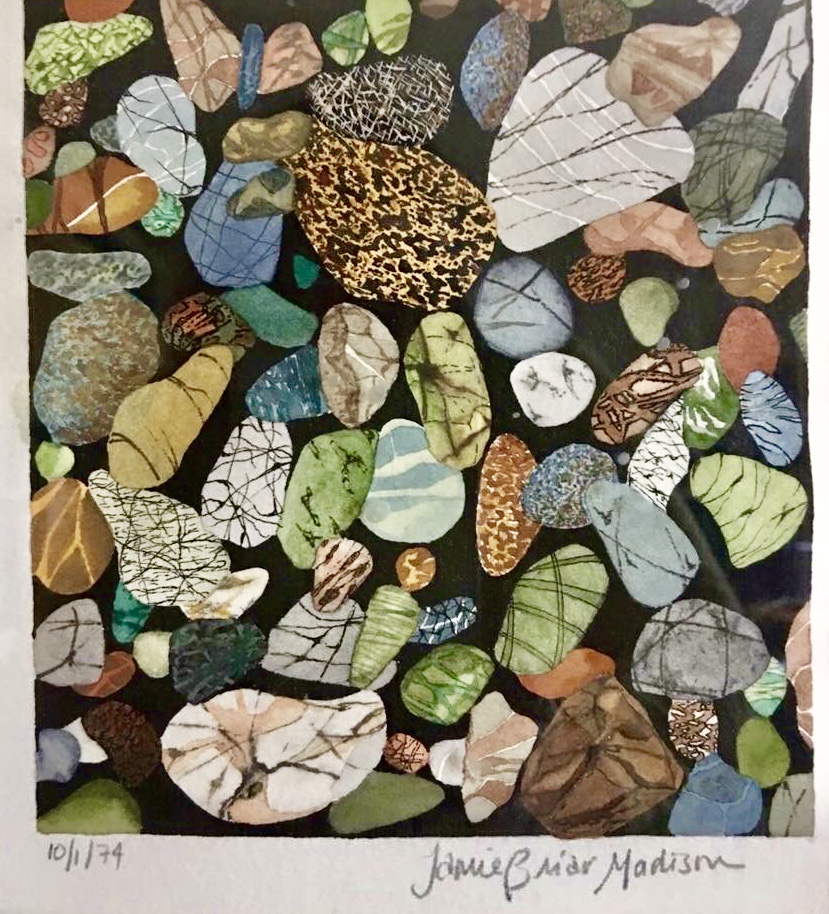 My life took other directions and after long and interesting careers in computer software and real estate. The desire to make art took hold fiercely in late 2016. Since that time, I have studied with Sara Post, Nicholas Wilton, Mark Eanes, Heather Wilcoxon, Michael Shemchuk and Lisa Pressman. I continue to work with clients in real estate, and I find that the combination of left-brained, real-world and highly connected relationship work of real estate is the perfect balance for the intensely solitary and right-brained making of art. I love having both worlds in my life.

My studio is in the back yard of my home along Putah Creek 6 miles west of Davis. It is full of light and has windows to the beautiful garden created by my husband Manfred Kusch. Additionally, I have started to work with other artists in the ICB Building in Sausalito. Really, who gets to be so fortunate as to have a space like this?
What inspires me?

- the abstract nature of the things we see every day. For example, here is an abstracted photo of farmland seen from 30,000 feet: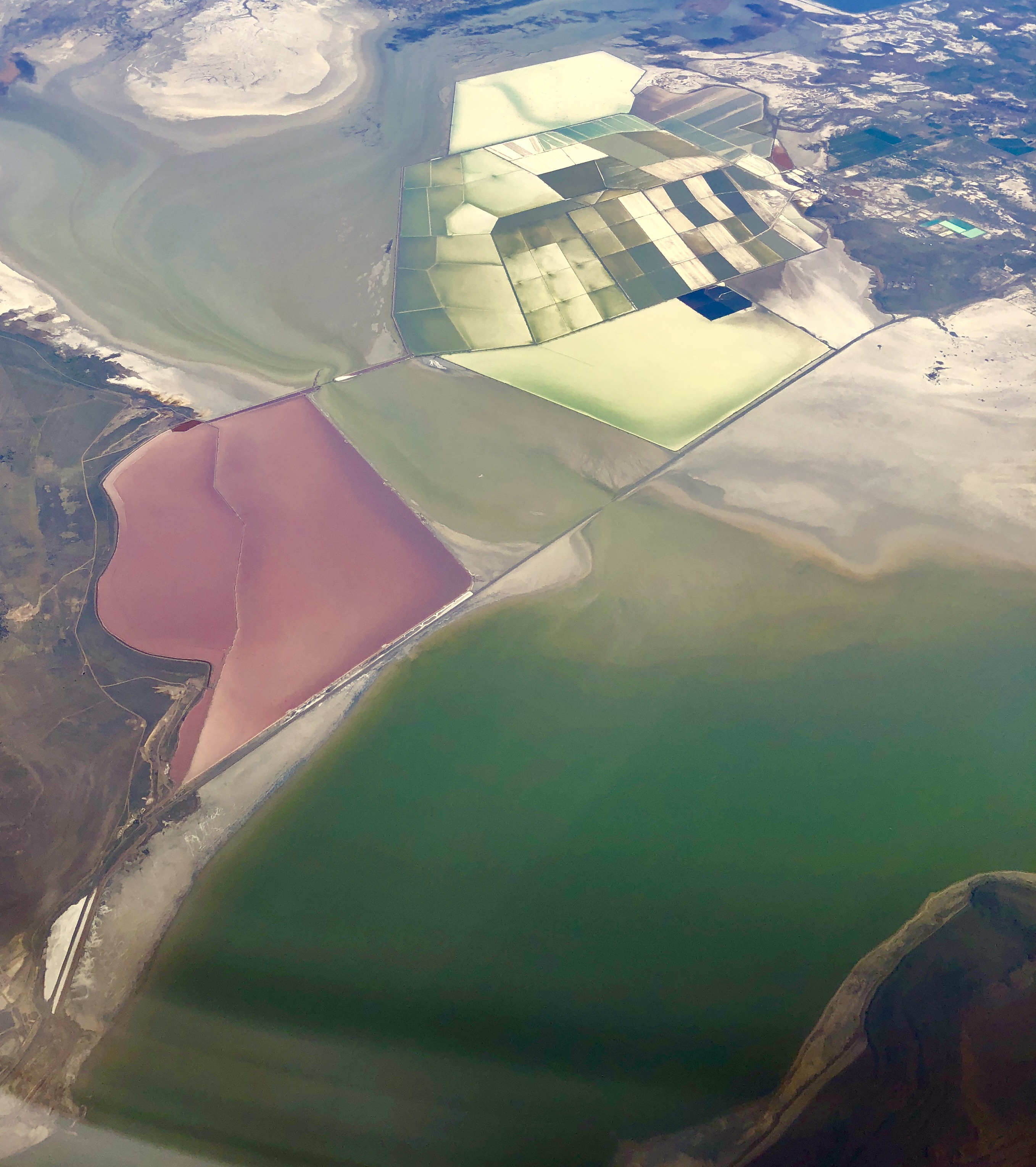 - color, variety, sensuality of paint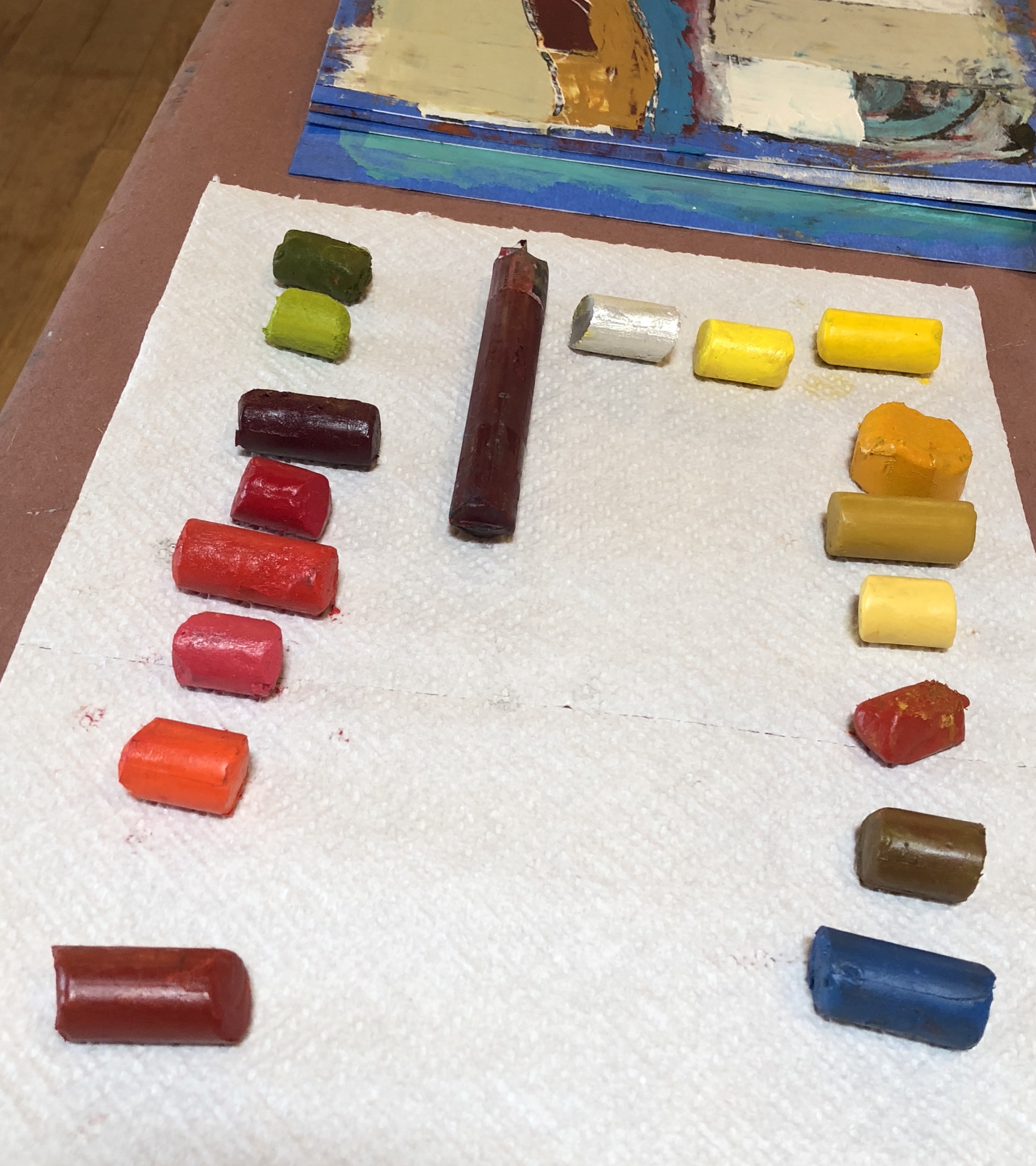 - the chain of humans making images as far back as human beginnings creates a continuity and link which makes me feel connected, and that I am one of millions in our evolution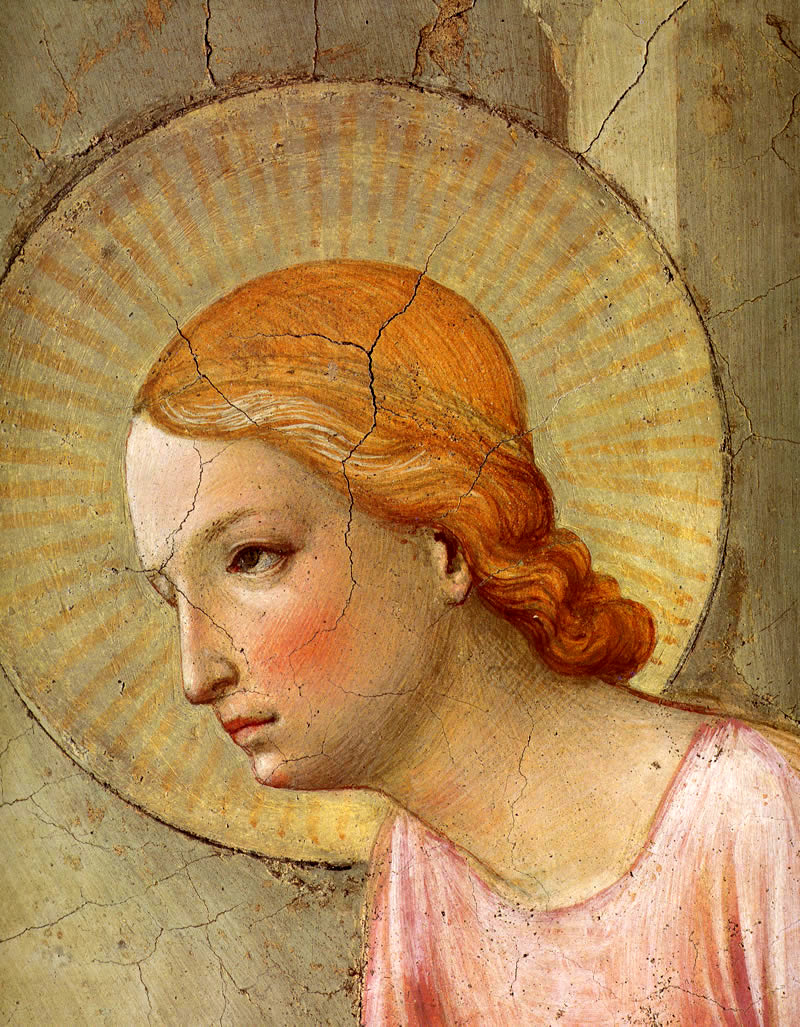 - the beauty of our delicate and stunning earth - clouds, geometry, earth forms, cellular structures, atoms, stars, plants, the many forms and characters of animals....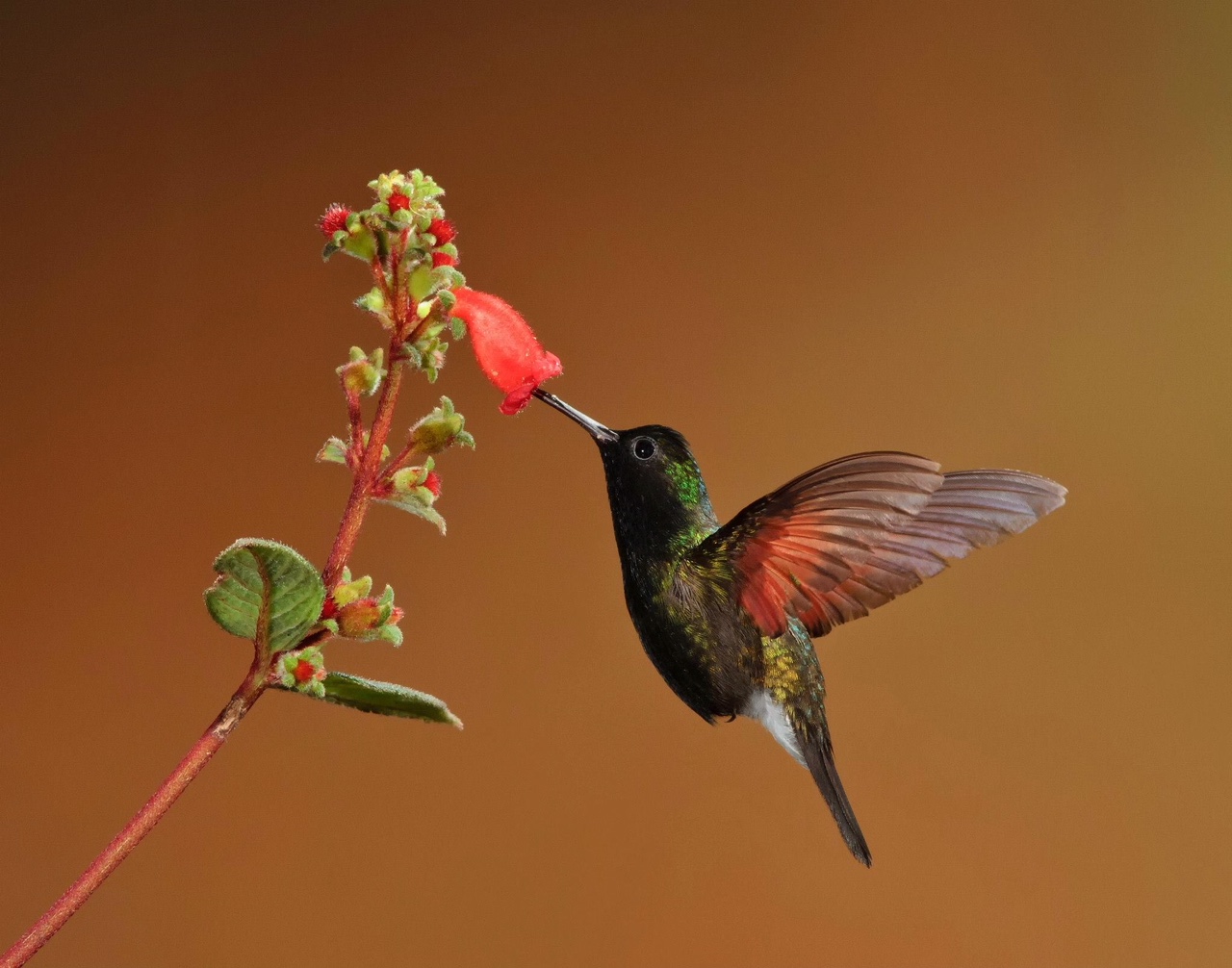 Artists are told that they need to have an artist statement or a manifesto. I would prefer to share the words of Heather Wilcoxon, as they ring true to me:

"I challenge myself
I take risks.
I am not afraid of change
I fail a lot
And I have learned to recognize that time, patience and thought are part of my process"

Continuing on, I aspire to create paintings that are balanced and calm, and paintings that make people feel good to be around.