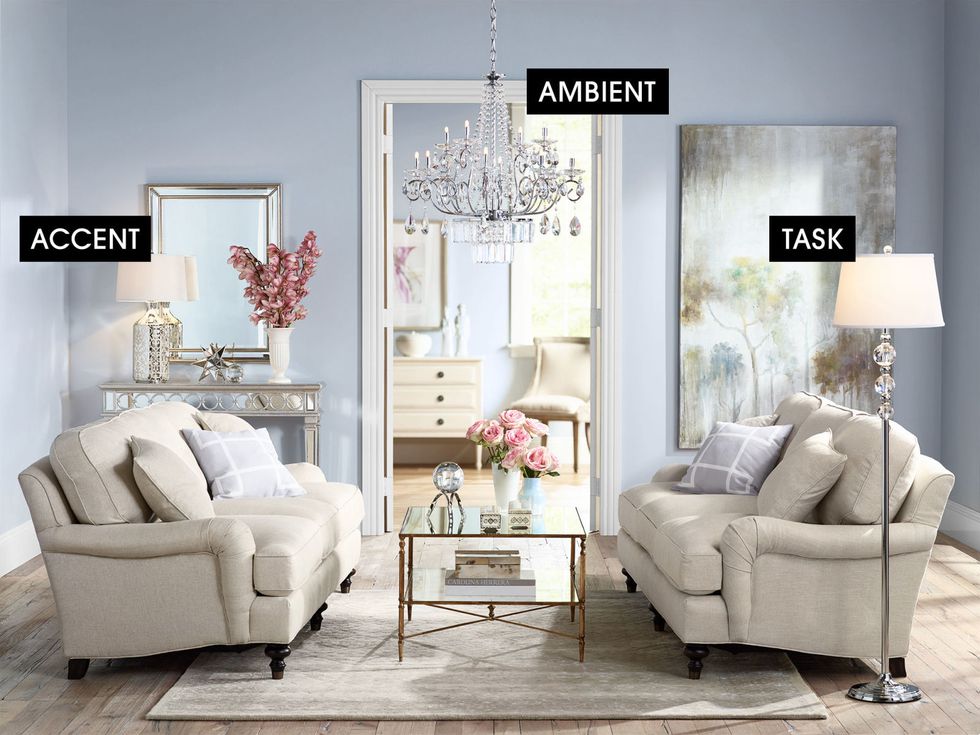 There are various features that go into designing a room in a home. One of the most important elements is deciding on lighting fixtures. Especially during the long, dark days of winter, having the ideal lighting is important. There are 3 types of lighting that you could put in a room: accent, ambient and task.
Accent: used to showcase specific objects like art, sculptures, and bookcases. The most common types of accent lighting are track lighting and picture lighting. Candles also fall in this category.
Ambient: chandeliers, recessed lighting or sconces. Using dimmers is common when using ambient lighting.
Task: this lighting is important when performing tasks like cooking, homework, or getting ready in the bathroom. In the kitchen use pendant and under cabinet lights. Table lamps and floor lamps are perfect for living areas and bedrooms. For the bathroom, the best option would be using sconces and bath bars.